TeamMateMe is a global online platform that enables users to form teams, join teams, and find teammates for various kinds of projects, collaborations, games, and activities.
Any user with an idea can create a new team quickly and invite others to join it. Also, a user can search for teams and apply to join an existing team. Whether you have an idea and a vision, or you simply want to join a new and exciting group project to gain some teamwork experience, show your skills and make real connections, TeamMateMe is your platform.
Moreover, TeamMateMe establishes public reputation scores for each person. These scores motivate people to work at their very best in each and every team they are part of. People care about their reputation.
Currently, it is FREE to sign up on TeamMateMe. Also, at this time ALL features are 100% free if you sign up today, but they will not stay free for long.
Do you want to make your big dream a reality? Stop wasting time searching for the right people across various platforms. Find them all in one place in one minute. Whether you need an industry expert or someone to study with - you can find them in one place on TeamMateMe.com.
Are you looking to be part of something bigger? Are you ready for your skills and knowledge to be truly appreciated? What are you waiting for? You can join wonderful teams that need you, want you, and appreciate you on TeamMateMe.com.
The Team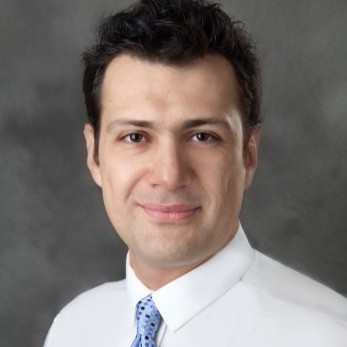 Hamed Khaledi
Chief Executive Officer
Dr. Khaledi is an institutional economist and data scientist working on Collective Intelligence, FinTech, Blockchain Technology, Smart Contracts, and Distributed Autonomous Organizations (DAOs). He has designed and experimented with different Collective Design protocols at the University of Texas at Austin (as the Principal Investigator) and at Michigan State University.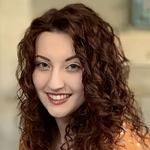 Jenny Jacoby
Executive Assistant
Jenny currently studies on a terminal Master's degree track specializing in Social, Political, Ethical, and Legal Philosophy at Binghamton University. She received her Associate's Degree in Math and Science from Tompkins Cortland College graduating in the top 5% of her class. She has been the Executive Assistant in several companies. At TeamMateMe, she also participates in the marketing department as she has an advanced certificate in Google Analytics.
Steve Long
Lead Developer
Steve is a full stack software engineer with almost ten years industry experience. A certified specialist in NodeJS and Cloud-based technologies, he has a passion for developing apps people love. He enjoys contributing to start ups and architecting solutions from the ground floor. His interests in science and technology range from the practical to the theoretical.
Alexis Williams
Front End Developer
Alexis is a self-taught front-end developer, working towards being full-stack. With that, her interests include Machine Learning, Python, PHP, NodeJS, React, and MongoDB. She has a hunger for knowledge, as there is always more to learn. Her favorite part of any job is finding the things people do not want to do and learning how to get them done.